DIY Fun for Kids: Swing Sets, Tree Houses & Jungle Gyms
The warm weather brings plenty of opportunities to have fun under the sun. Letting your kids play outdoors will keep them away from their gadgets and allow them to use their motor skills and coordination. While public parks and playgrounds are often the go-to destination, those living far from these amenities may want to bring the fun home by setting up their own playground in the backyard.
A swing set and other play structures can be a good start. It does not have to be overly expensive. By making the sets yourself, you can let your resourcefulness and creative spirit shine through. Going the DIY route will not only save you money. It will also make your kids' playground meaningful as you have poured your time and effort into building it.
If you are one of the parents enthusiastic to make your kids DIY play structures, this article is for you. We've gathered some of the best ideas you can try at home.
Wooden Swing Set
This project may be exciting if you are new to building structures and woodworking. Swing sets are one of the best ways to entertain your little ones. The first thing you need for this little project is a durable rope, preferably with a classic Manila look to lend it elegance and authenticity. You can opt for a scaffold knot and add a few more loops to make it look more pleasing to the eyes.
Next, you may choose swing hangers, each attached to the beam twice for added security. It will also help keep the swing from twisting while in use. You will also need treated boards, posts, bolts, nuts, and swing seats. A miter saw, sander, tape measure, and drill press will come in handy for the tools.
Just take extra caution in ensuring the area is level, and everything is secure. If you have older kids, working on this DIY wooden swing set can be a great learning experience for them. You can grab the chance to show them how to build things, equipping them with valuable skills along the way.
Simple Treehouse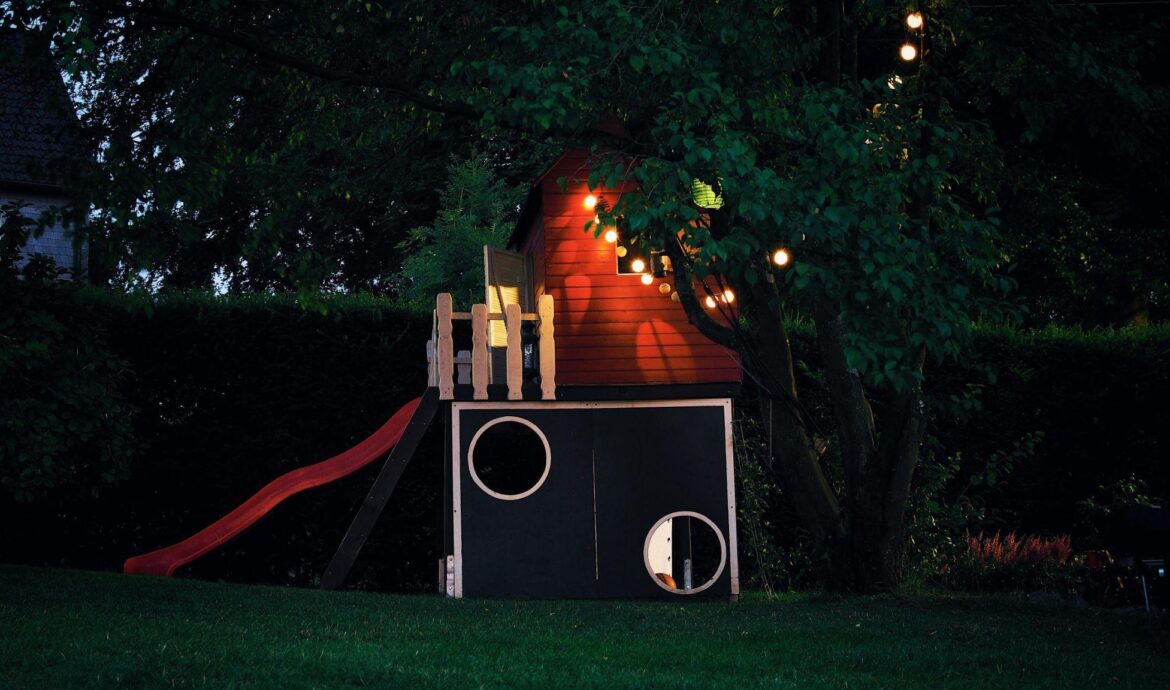 Is there anything more magical than a treehouse? You can turn your kids' dreams into reality by building their treehouse. It is a great way to get them outdoors and embrace their childhood.
If you want to go the traditional way, you only need a platform, ladder, and sides for safety. You can add sun or rain protection. This kind of treehouse will help your kids hone their sense of imagination and adventure.
You can add something fun to your treehouse to make it irresistible. You can incorporate many fun things into your treehouse, from string lights and zip lines to ladders and hideaways. If you opt for something small and simple, you can paint your treehouse in minty green and add floor pillows to make it comfy.
Adding a tire swing can do the trick for kids who love adventure. Also, consider building bunk beds inside, quickly transforming the treehouse into a daytime hideout for kids.
Jungle Gym
Want good old backyard fun? Try building a jungle gym for your kids. This structure will give kids something to climb and swing on. You will often see a structure of vertical beams and horizontal bars adorned with many fun elements that kids can utilize. They always say that imagination is the limit when building a jungle gym.
You can rely on your imagination to create something unique. Think of monkey bars, slides, and swings, but twist it by adding a climbing wall, fireman pole, and rope ladders. This will give your kids more choices when it comes to having fun. Or you can take inspiration from other jungle gym structures, such as gorilla playsets.
Of course, as with any other DIY project, you need to know just how ample your space is for the jungle gym. You will then need to choose your components and design that will fit around your available area. Don't forget to add a place for shelter from the sun or rain, too, for good measure.
Treated wood, galvanized rivets, outdoor fabric, and PVC are just some materials for your jungle gym project. Many avoid using metals for the bars to prevent kids from getting hurt. Instead, picking softer elements like plastic or padded plastic is the safer choice.
Final Thoughts
There is nothing like a good DIY project to bring the fun home for your little ones. They will not be children forever, so helping them make the most of their younger days will be memorable. Not only will they take part in imaginative play, use their limbs, and enjoy hours and hours under the sun. They will also be able to create unforgettable memories that can be considered the pinnacle of their childhood.
Creating DIY playsets for your kids does not have to be overly expensive or complicated. You need creativity, imagination, patience, and determination to see the project through. Your kids will love you for it.