How to celebrate this Rakhi in Lockdown
Lockdown has turned Indians down severely. None of the festivals could be celebrated much this year amid lockdown, however, Rakhi celebrations are an exception. It has never been a festival of outings, rather a homely ceremony is usually what you can find countrywide.
So, there is nothing much to worry about, as you can still celebrate it with much fervor. But, what can you do to make this Raksha Bandhan happy and memorable one? I am sure you are thinking about it.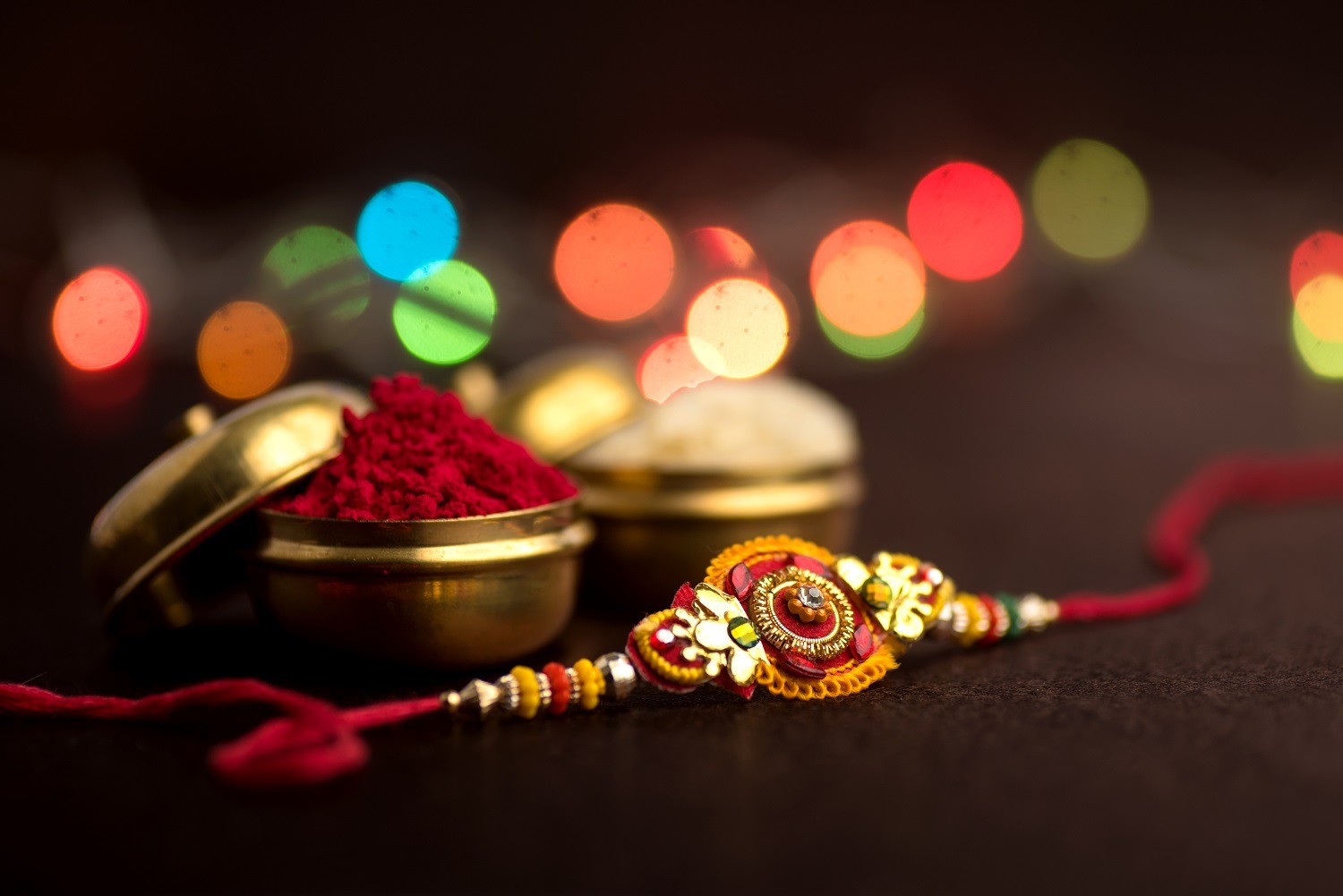 If you are, then here are some Rakhi celebration ideas within lockdown that can assist your thought process immensely.
I can assure you that even with the lockdown you can still look for rakhi gift ideas for your sisters here.
Gift handmade cards with happy Rakhi quotes to your brothers and also to your sisters. Ensure you show them how much you love them through these handmade cards.
Learn how to make Designer rakhi at home in this festive season. Trust me, it is one of the most delightful activities and can be done together.
Rakhi Making Activity
Rakhi is the sacred thread tied by the sister on the brother's wrist. This thread is a promise to the sister that the brother would protect her always.
Even though it is such a beautiful promise, yet you can do it using junks and leftovers in your home. Learning how to make rakhis is simple. You can try a DIY video on YouTube or you can do it yourself.
Whatever you can catch hold of, broken, worn out, bring them together. Take a thread and glue all tiny beads and small toys together. In this way, create unique pieces for each of your brothers. Believe it or not, they would just love your efforts and your heartful ideas.
A Party at Home
Partying homebound can be a good idea for this Raksha Bandhan, with good food. Foot tapping music, a good dance, and a lot of enjoyments around the corner of your home.
You can do video chatting and video partying as well.
If you have a big screen at home, ensure you connect it to your chat or video messaging app. Share your joys with them and also party and talk together as you would do normally.
This way lockdown cannot hinder your enjoyment.
You can send over your rakhis to your brothers using the courier services or you can send an e-rakhi.
Your brother can tie the same design Rakhi or a rakhi in your name. They can make the rakhis at home like people in earlier times used to do.
Place happy Rakhi images in your halls and doorways to brighten up your life.
If you can manage to go out and buy a piece of rakhi, then that can add up to your happiness.
Try wearing your best dresses, make the best dishes, and sit and chat while you have your dinner together with the help of video chats.
If the family is big, you can always make sure to add all of them and even though that reduces the space for everyone on your big screen, it would be better than not having them around at all.
Remember your previous Rakhis
For those who stay single and have nothing much to do except tying the rakhi for themselves, you can use your memories, this Raksha Bandhan. Memories are the best jewels a man has in life. Nothing can be comparable to the memories you have with your loved ones. No jewel and no amount of treasures can ever equal that, in any way. So, this Rakhi, use the free time to bring out those memories from behind locked cupboards and locked doors.
You can also connect your siblings on your television or in your system and share it.
Share your photos and remember the memories behind these photos. Smiles will always light up your face and you would have some more happy moments to remember as the years pass by.
Make each other's favorite foods
You can do one thing- make your and your brother's/ sister's favorite food. Sit with it, relish it and reminisce your old days on the occasion of Raksha Bandhan. The same way your sibling can sit on the other digital side and do the same thing.
You can sit in your favorite corner and as you eat your favorite sweet or dessert or foods, talk over food. Talking and laughing together on happy matters can make your life memorable and even if you're alone, you can always feel togetherness no matter the distance that separates you from your family.
Some common recipes that people love to savor on this occasion are Gulab jamun, rasgulla, kheer, vermicelli cookies, jalebis in desserts. Often biriyani, Puri and halwa, lip-smacking Kaju barfi and so many more can be prepared on this occasion.
Digital gifts are an alternative
In those areas where even the postal and courier services are not functioning, for them, we have a suggestion. Gifts need not necessarily be physical gifts and digital gifts is an impressive Rakhi celebration idea within lockdown. They can also be digital gifts, for in gifts the heart of the giver is all that matters and physical gifts are not a requirement always. Try to book a guitarist on call, e-greeting cards, caricatures, and personalized memes, video messages and e-teddy bears can also add to the fun.
Dress up and have fun
A good rakhi celebration idea within lockdown would be dressing up the whole family for a family portrait. Dressing up and doing all the rituals that are possible by remaining within the confines of the walls can also help you greatly. You can buy dresses online and click pictures together as a family. This too with one or two good recipes of your choice can change your mood immensely.
Playing indoor or even outdoor games at home
Playing outdoor and indoor games, this Raksha Bandhan can also make your life happy and cool. Find out the options and favorites among family members. Try spending a whole day doing nothing but playing all those games you used to play with your sibling during your childhood.
Virtual shopping with your kith and kins
Several apps help you connect with your siblings and relatives as you shop. Pick up some exciting gifts and offers and ensure you have a good time together.
Concluding thoughts
Even though we all are locked up in our houses and celebrating it in large groups is no longer possible this year. It would be good to stick on to a few recreational moments so that this day too remains in our life as a memorable one. I am quite sure that even these small events or memories can go a long way to ensure you have a happy Raksha Bandhan amid lockdown in 2020.