Best Musical Instruments- Top 10 List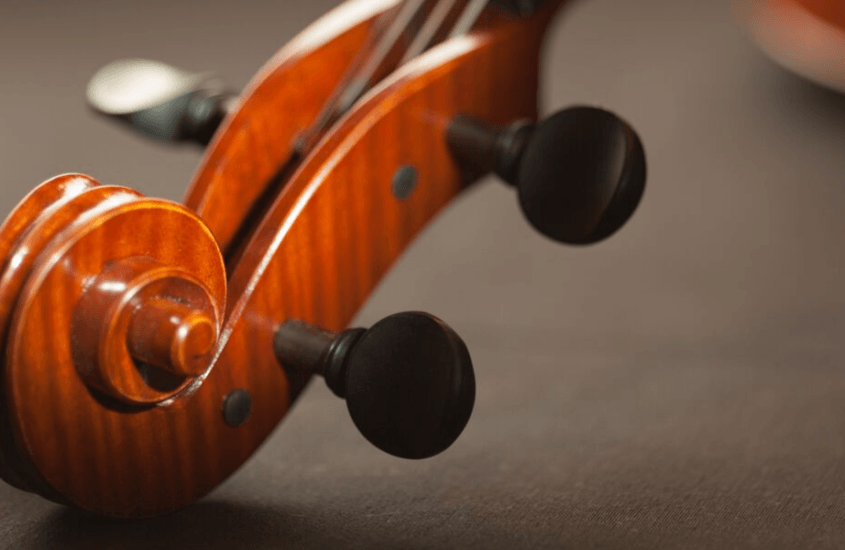 Top List of Keyboard Musical Instruments
For years, people of every age have been witnessed to have a certain kind of interest in music. Some people just love to listen to the music, while some others are interested in playing various kinds of musical instruments. Some of these instruments are light weighted and easy to carry as well as easy to afford, while there are others, which can't be afforded by everyone. Instruments like guitar and harmonium come in the former category while those like Piano come under the later one.
Here, we will emphasize the next category. As a piano is very big and clumsy, it is not possible for a person to carry it along with him/her wherever he/she goes. Also, being costly, it isn't possible for every piano lover to buy one. In order to solve these issues, a completely unique yet admirable range of musical keyboards has been introduced.
This range consists of the best versions of digital keyboard instruments. Some of the instruments which fall into this category are enlisted below. From among these, a person can select according to his/ her choice.
#1. Akai Professional Ultra Portable USB Midi Controller
One of the major benefits provided by Akai Professional midi controller is its portability. Due to its smaller size and lightweight, it is extremely comfortable to handle and to port. Additionally, it has some other advantages which together make it a desirable tool. For instance, it is possible for a person to connect this midi controller to a computer/laptop in order to play, record, compose or edit music. Further, this controller consists of preloaded production software which makes it extremely easy to use this controller once the system is set up. Another benefit that adds a bonus to this instrument is its compatibility. This musical equipment is compatible with a number of operating systems and also with DAW (Digital Audio Workstation). Along with these benefits, various features like the presence of 25 miniature keys, controls for the purpose of repeating nodes, and the availability of joystick to control the modulation etc. together helped in making this instrument popular across the world.
Disadvantage- However, this instrument seems pretty perfect, yet it has been down rated by some customers. Various reviews concluded that due to its small key-size, its optimal performance has been degraded to some extent.
#2. Casio CTK2400 Premium Portable Keyboard
The Casio CTK2400 is yet another popular instrumental keyboard. It is designed in such a manner that it acquires a rather unique size. If one has to carry it along during long trips or one wants an adequate surface to play music on, its size is perfect for both aspects. Talking about the peripherals, this instrument is provided along with a set of quality headphones that ensure the privacy of the listener as well as saves him/her from the embarrassment caused due to the sound generated by this keyboard. Other than this, the presence of a built-in microphone, a steel crafted stand along with the integration of a sound sampler system makes this instrumental keyboard most popular.
Disadvantages- Along with the numerous advantages, some disadvantages like the unavailability of the adapter, additional screws, its inability to work on 220 Voltage, and similar others influence its ranks.
#3. Casio SA-76 44 Key- Mini Keyboard
The third position in the list of the best musical keyboard instruments is acquired by Casio SA-76 44 key –mini keyboard, orange. This keyboard, introduced by Casio, has forty-four small keys, a wider range of sound source in order to identify large signals, and is known to support hundreds of different tones and fifty varieties of rhythms. This instrument is extremely comfortable to use due to its compact size and is considered to be an ideal keyboard for piano-learning candidates. The availability of this equipment spares people from the need of buying an entirely new, big, clumsy as well as extremely costly piano during their learning period. As it gives the similar experience, one can learn to play piano on this keyboard and then, if interested, he/she can buy a new bigger one. This is the greatest advantage of this instrument.
Disadvantages– Although, there are a number of advantages of this model, a few disadvantages have also been reviewed for it. For instance, it is not a professional keyboard. Hence, it does not facilitate the MIDI capability.
#4. Williams Legato 88-Key Digital Piano
Here comes the fourth best product from the available range of musical keyboard instruments. The Williams Legato 88-key digital piano, commonly known as Williams Legato keyboard is a full-sized instrument. It is largely preferred by many people as it allows its owners to compose a variety of standard quality sounds which are generally produced by organs, pianos, and synthesizers. This keyboard is also portable. Additionally, it consumes less battery power. These types of instruments can generally be played by using the power of six D-cell batteries, each having the voltage of 1.5V. Further, if one wants to use this instrument as a non-portable device in electric-outlet adjacent locations, he/she can certainly do so by using AC adapters. Moreover, peripheral additions of internal speakers and headphones having both input and output jacks also make this instrument popular.
Disadvantages– This model suffers some down rates because of the lack of accessories. In other words, we can say that no accessories do come along with this product on the purchase.
#5. Yamaha YPG-235 76-Key Portable Grand Piano Premium Pack
One of the most appreciable and remarkable qualities of Yamaha YPG grand piano premium pack is its ability to mimic a real piano in terms of sound and variations. Along with the above quality, it allows its user to control the volume level of the sound which is created each time a key is stroked. Due to its various available integrated features, it allows skilled as well as naïve users to play and record music. The keyboard is designed in such a manner that it comes with approximately thirty practice songs embedded within it. Also, all of its features are user-friendly due to which, they usually don't face any kind of difficulty while using it.
Disadvantages– The absence of MIDI output connector in this instrument makes it unallowable to attach with all computerized devices.
#6. AKM320 MIDI Keyboard Controller
The sixth rank of the best musical keyboards is acquired by the AKM midi keyboard controller. This controller consists of thirty-four keys, plus the availability of a small footprint makes it an ideal instrument for the musicians to work upon. This instrument is also known for its compatibility with PC and Mac operating system. Also, like the Akai controller, it also supports Digital Audio Workstations. It usually comes along with transpose and octave buttons plus it also contains modulation wheels along with it.
Disadvantages– One Major disadvantage of this product is its inability to work on its own. To make it work, we have to connect it to a computer.
#7. Yamaha PSRE253 61-Key Portable Keyboard
Another invention that enhances the product count of musical keyboard instruments is the Yamaha PSRE253 portable keyboard. As the subheader suggests, it consists of sixty-one full-sized keys. This instrument is an ideal one for those who have completed their basics of piano learning and are advancing for further training and practice. A unique feature present in this model allows its users to split it in two halves virtually in order to facile students and teachers with easier instructions. Further, the availability of input and output jacks allows it to connect with almost all types of computerized devices.
Disadvantages– Along with its numerous advantages, it has some disadvantages too. For instance, it is pressure insensitive. I.e. it is unable to detect the amount of pressure applied to it which, in turn, may cause harm.
#8. Hohner 32B Piano Style Melodica, Black
Next comes the variety of musical instruments. Commonly known as Hohner Melodica, this instrument provides the perfect assets and environment to those, who acquire a kind of passion for keyboarding and wind instruments. This keyboard consists of thirty-two piano styles keys along with a mouthpiece. This mouthpiece is used for creating sounds which are similar to mouth organs, harmonicas, and accordions. On purchasing, each of these instruments is provided with its own carrying case.
Disadvantages– This instrument has the unavailability of the headphone jack.
#9. M-Audio Key station 49 USB Midi Keyboard Controller
The M-Audio Key station is well-known for its provision of various functionalities that fulfills the requirements of users of all skill levels as well as all ages. It is known to have forty-nine keys which are sensitive to the play-velocity. Also, like other products, it too comes with modulation wheels as well as transpose and octave buttons. It also does support to Mac and Pc operating system.
Disadvantages– Users who are accepting a headphone port attached to this instrument may not get their demand fulfilled. As it has a MIDI out and USB, there is no port attached to it.
#10. Yamaha PSRE253 Portable Keyboard
Another product released by Yamaha is the Yamaha PSRE 253 portable keyboard. This instrument comes along with a hundred pre-set practice songs and hence, is considered as an ideal one for naïve players. In order to provide it with greater playing capabilities, it is embedded with sixty-one keys.
Disadvantages– It is pressure insensitive.
Conclusion
It is recommended not to spend too much money on a particular thing unless you are not sure of, it is also recommended to make your dreams come true. In order to satisfy both requirements, one can prefer the appropriate alternative. Hence, by choosing any one of the above-listed instruments, one can be ensured to have their own portable piano with them without spending a large amount of money.