4 Strategies To Maintain A Good Online Reputation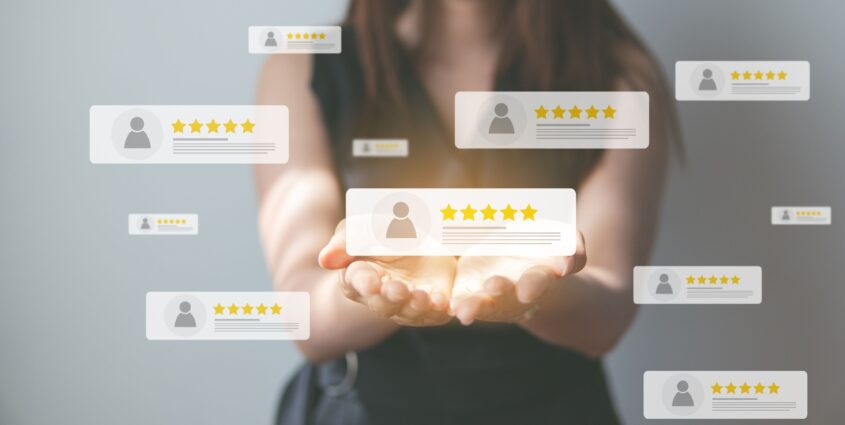 Building a brand to attract and retain customer loyalty and advocacy is essential to growing a business. This can be done by maintaining a positive online reputation. Originally a public relations (PR) term, online reputation involves managing the business perceptions in the digital landscape to cultivate consumer trust, influence buying decisions, and establish your brand as an industry authority figure.
This is a continuous long-term process that requires consistency to see the rewarding results for a business. Fortunately, entrepreneurs can implement a few leading approaches to stay on the positive side of internet users and communities.  
Here are four strategies to maintain a good online reputation:
Establish A PR Strategy To Maintain Brand Communication
Managing and improving your brand reputation involves formulating a communication plan for social media managers, influencers, affiliate marketers, and call center agents. You can use an editorial guide with response templates for personnel, so they know how to reply to criticism, praise, queries, and feedback using the same format.
Since comments are not always immediately published, you can take advantage of this by preparing and crafting your guides and policy documents. So, to set up your public relations strategy, decide on a brand voice, tone, style, and keywords to use in conversations across the web and online media. 
Your PR strategy should create a brand persona that speaks to your target audience's identity. Using this method to stay consistent in your messaging allows you to control and set reasonable expectations for every time customers interact with your brand.
Respond To Negative Feedback Professionally
Since it's not always possible to satisfy every customer all the time, negative reviews may come up from time to time. It can take years to build an excellent online reputation and only one poorly handled unfavorable review to diminish it.
Therefore, it's essential to respond to negative criticism appropriately. This means not ignoring or challenging customers to avoid an escalation that can spread across platforms.
The professional response to negative reviews is respectful, prompt, non-argumentative, and not defensive while being transparent. Being honest with mistakes in instances where customers' expectations aren't met can help build trust by showing accountability.
Furthermore, you can encourage impressed customers to leave reviews about their positive experiences on review websites and social media communities. This allows you to get a head start on building positive reviews.
Utilize Content Marketing
A proactive approach to maintaining your brand image and identity is to tap into content marketing. This also gives you an opportunity to make up for negative reviews by boosting the visibility of positive comments and content in search rankings while positioning your brand as an industry leader and expert.
You can do this by partnering with influencers to create relatable user-generated content. An equally effective strategy is writing SEO-optimized blog articles that share valuable knowledge, tips, and product information with plenty of backlinks that circle back to positive content.
Furthermore, aim to create high-quality content with different visual media to showcase the positive online mentions of your brand to a broader audience. This content should also be kept updated, regularly posted, and promoted to eventually impact search results.
Monitor Your Brand's Online Presence
In order to maintain a good reputation, you'll need to assess what is currently being said about your brand online. Performing a comprehensive audit will give you a better idea of how existing and potential customers view your brand and what positive outcomes you can build on.
Furthermore, it will help you identify the challenges that you may have to address. For example, brand disasters can happen anytime due to a PR mishap or bungled product rollout. Thus, you may need your brand crisis management team to respond swiftly and lessen the fallout that can damage your brand credibility. 
You can monitor your brand's online presence by searching your brand's name on three key platforms—social media, search engines, and review websites. For quicker and better analysis, you can use a brand monitoring tool to simultaneously track mentions and appearances across the web. With this information, you can create a report and segment your brand mentions into positive, negative, or neutral feedback.
Conclusion
Maintaining a good online reputation takes carefully crafted tactics that include communication, brand monitoring, public relations, and, just as importantly, responding to negative reviews. This can be done by standardizing communication online to establish a consistent way of interacting with customers, whether they give good or bad feedback.
Then during the preparation phase, your brand can audit and manage its online presence to find out where you currently stand in customers' opinions.
Finally, content marketing is the key to helping you maintain a positive online reputation. It allows you to regulate and take charge of your brand image continuously. Applying these strategies will bolster your brand's online credibility in an ongoing process.