7 Different Types of Kale & How to Use Them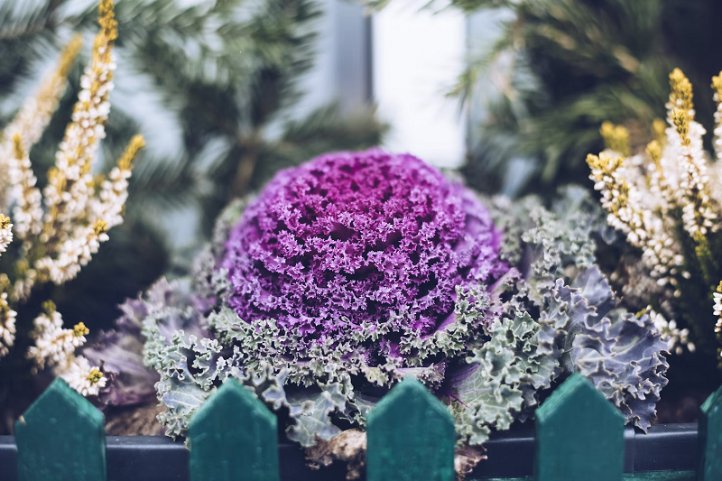 Kale has quickly risen to fame in popular culture – and for good reason! Not only is it packed with essential vitamins and minerals, but it also has a distinctive flavor that can be used in a whole host of dishes. From salads to soups to smoothies, kale has earned a well-deserved position as a staple ingredient in modern cooking. However, did you know that there are a variety of different types of kale? Each kind has a unique set of characteristics that correspond to specific recipes or uses. Let's explore seven common kale varieties and how to use them!
What Is Kale?
Kale is an ancient member of the Brassica family, closely related to broccoli, cauliflower, cabbage, Brussels sprouts, and kohlrabi. This dark, leafy green comes in many varieties, the most common of which is a recognizable deep green color. Other varieties are yellow-green, white, red, or purple and may have either flat or ruffled leaves.
Home gardeners will be happy to hear that kale is an incredibly easy vegetable to grow at home, requiring minimal maintenance. It can grow in most climates but thrives in cooler weather. It can also grow indoors year-round, providing a reliable source of produce at any season.
Meanwhile, home chefs will also find much to love about kale. It is an incredibly versatile vegetable that can be cooked, steamed or eaten raw in salads. The leaves flavor is sometimes spicy but generally sweet and slightly bitter.
Nutritional Benefits of Kale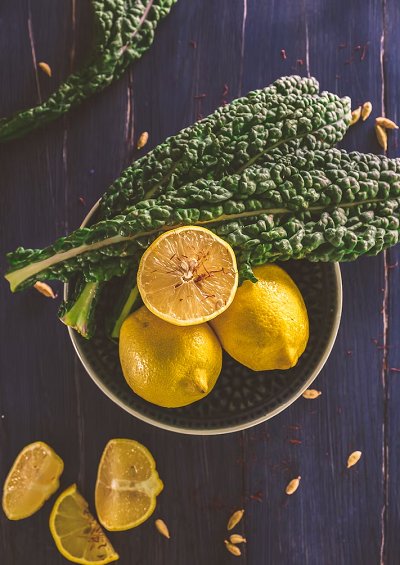 The main reason kale has developed a cult-like following is its nutritional value. Considered a superfood, kale is packed with vitamins A, C, and K, plus manganese and calcium. It also contains significant amounts of dietary fiber, which helps reduce cholesterol levels in the blood and reduces sugar cravings throughout the day.
In addition to its nutritional benefits, kale has anti-inflammatory properties thanks to a high amount of antioxidants. These include omega-3 fatty acids, carotenoids, lutein, and zeaxanthin. Antioxidants help protect against harmful free radicals, which damage cells and lead to health issues such as cancer and heart disease. Allegedly, this wonder green even boosts the immune system and supports bone and eye health.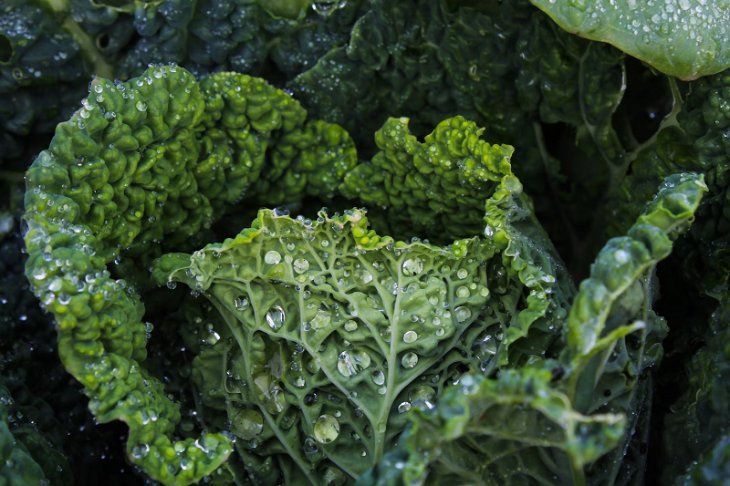 7 Main Types of Kale & Their Uses
Curly Kale
First up is curly kale! Curly kale is the traditional variety that most of us will recognize for its deeply textured forest-green leaves with frilly edges. Curly kale has an earthy flavor that pairs well with robust ingredients like garlic and bacon. It is especially delicious when added to soups or stews. Just add some diced onion, olive oil, and a few herbs for an easy dinnertime stew that's sure to become a family favorite!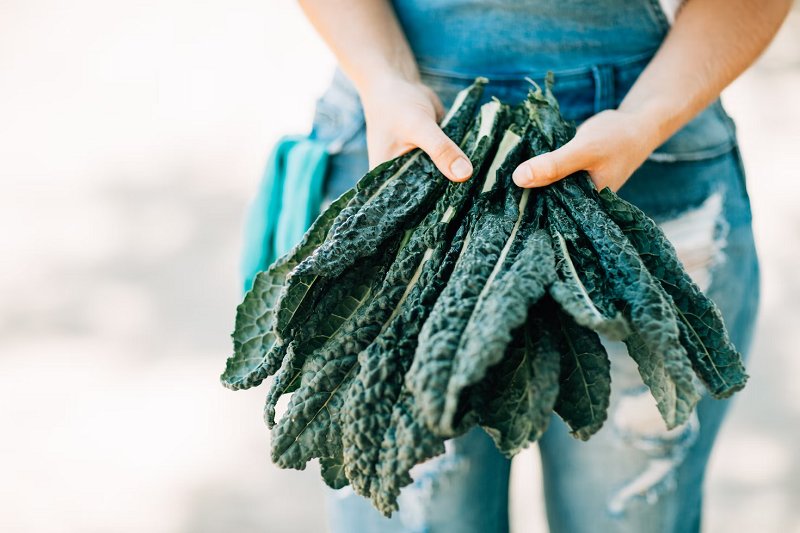 Lacinato Kale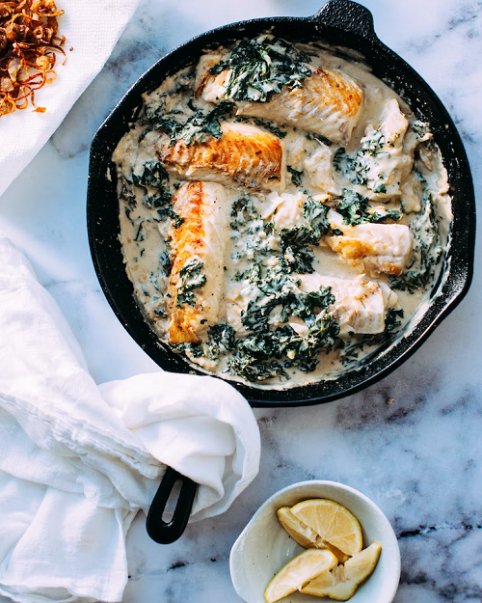 Firmly nested within the large family of wild cabbage species sits Lacinato kale. Also known as Dinosaur kale and Italian kale, this leafy green lacks the signature frilly edges of Curly kale. Instead, it has long, dark green and purplish leaves, rumpled in texture and reminiscent of reptiles. The flavor is slightly nutty and sweet, making it perfect for massaging with oil for salads or sautéing alongside other veggies like mushrooms or peppers. It can even stand up against strong flavors like anchovies or chiles without losing any punch!
Red Russian Kale
We can't talk about kale without mentioning Red Russian Kale. It has quickly gained recognition in the culinary scene for its versatility across all kinds of dishes, from soups to stir-fries. Its broad leaves range from blue-green to purple, with frilly edges and deeply colored stems. They have a milder flavor than other kale varieties – earthy, nutty, and sweet – so they work great as a base for salads. This leafy green also loves being paired with seafood, so try baking or pan-frying it alongside fish filets!
Chinese Kale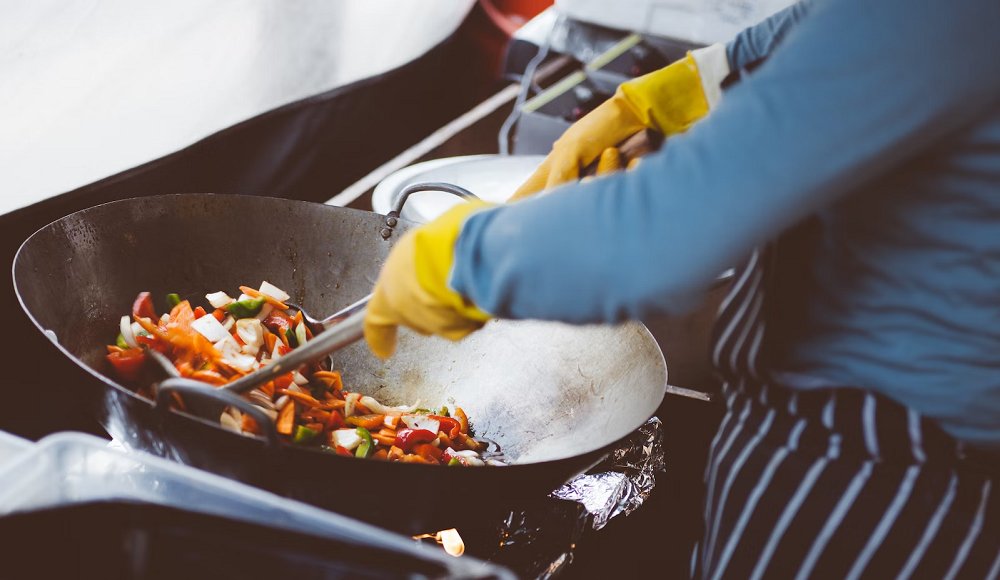 Chinese kale is perhaps the black sheep of kale due to its unusual appearance, though it is still part of the same Brassica kale family. Also called gai lan or Chinese broccoli, Chinese kale has long stems and wide, flat green leaves lacking in those recognizable curls. Unlike other varieties, the stems are edible, too. Chinese kale has a mild flavor with a hint of sweetness and tastes like a cross between broccoli and bok choy. When cooked, it develops an almost nutty flavor. It can be steamed, stir-fried, eaten raw, or used in any regular broccoli recipe. Some people even use Chinese kale to make tea!
Redbor Kale
Redbor Kale also makes its mark as somewhat of an outlier. Due to its high level of anthocyanins, this kale variety takes on a deep purple color with deep red veins running through its frilly foliage. While lovely in appearance, Redbor Kale can taste bitter when eaten raw, and the flavor is more similar to cabbage. Thus, many chefs prefer to use it cooked, rather than raw, as it takes on a more earthy, nutty flavor. Redbor kale works well in recipes such as lasagna or casseroles where it is braised, stewed, sautéed, baked or steamed.
Baby Kale
Baby kale is simply kale greens that have been harvested young. The leaves are typically small, tender, and light green in color. It has quickly become one of the most popular types of greens around the world for salads or light sautéing due to its tender texture. Its mild flavor and slight peppery kick make it suitable for a wide variety of dishes without overpowering other ingredients.
Ornamental Kale
Ornamental kale is the flashiest cousin in the kale family. Its frilly, tight bunches of leaves come in shades ranging from white and pink to red and deep purple. It looks beautiful planted between flowers in your home garden or plated as an attractive garnish – but despite its name, it's edible, too!
That said, some ornamental kale varieties can have an extremely bitter flavor and coarse leaves, which may not be the most pleasant culinary experience. On the other hand, other types may tend toward milder, sweeter flavors, similar to cabbage or spinach. You can also boil the leaves to expel some of the bitterness. Before using it in your cooking, be aware of the flavor properties of the variety you choose to grow or purchase!
In Conclusion
Overall, the different varieties of kale offer a wealth of flavor, nutrition, and culinary options for the average home chef. Some varieties are best when lightly massaged in olive oil for a crunchy salad component. Meanwhile, others work better as a hearty addition to soups and stews. It can also become a savory side dish, served with stir-fries or seafood. With so many types of kale to play with, it's no wonder this classical relative of the Brassica family has come full circle as one of today's trendiest vegetables!