How To Identify The Best MDM Solution for Your Business?
Introduction
Decision-making is a critical process. Especially when it comes to selecting the most appropriate mobile device management software for your business, even the best of businesses tend to make mistakes. Also, you may get confused given the number of options and alternatives available in the market today. The only way to identify the best MDM for your business is through thorough research. If you research thoroughly, you will be amazed later how you could make some of the best business decisions.
To be honest, deciding what's best for your company is a difficult task irrespective of the kind of business you are in! Doesn't matter whether your business is at a complex fork, or is at its baby phase you desire to have such tools, technologies, and infrastructure that takes you toward success.
This article will not only help you to identify how to pick the best MDM solution for your business but will also help you recognize the thought pattern a business owner should have, before taking any business-critical decisions.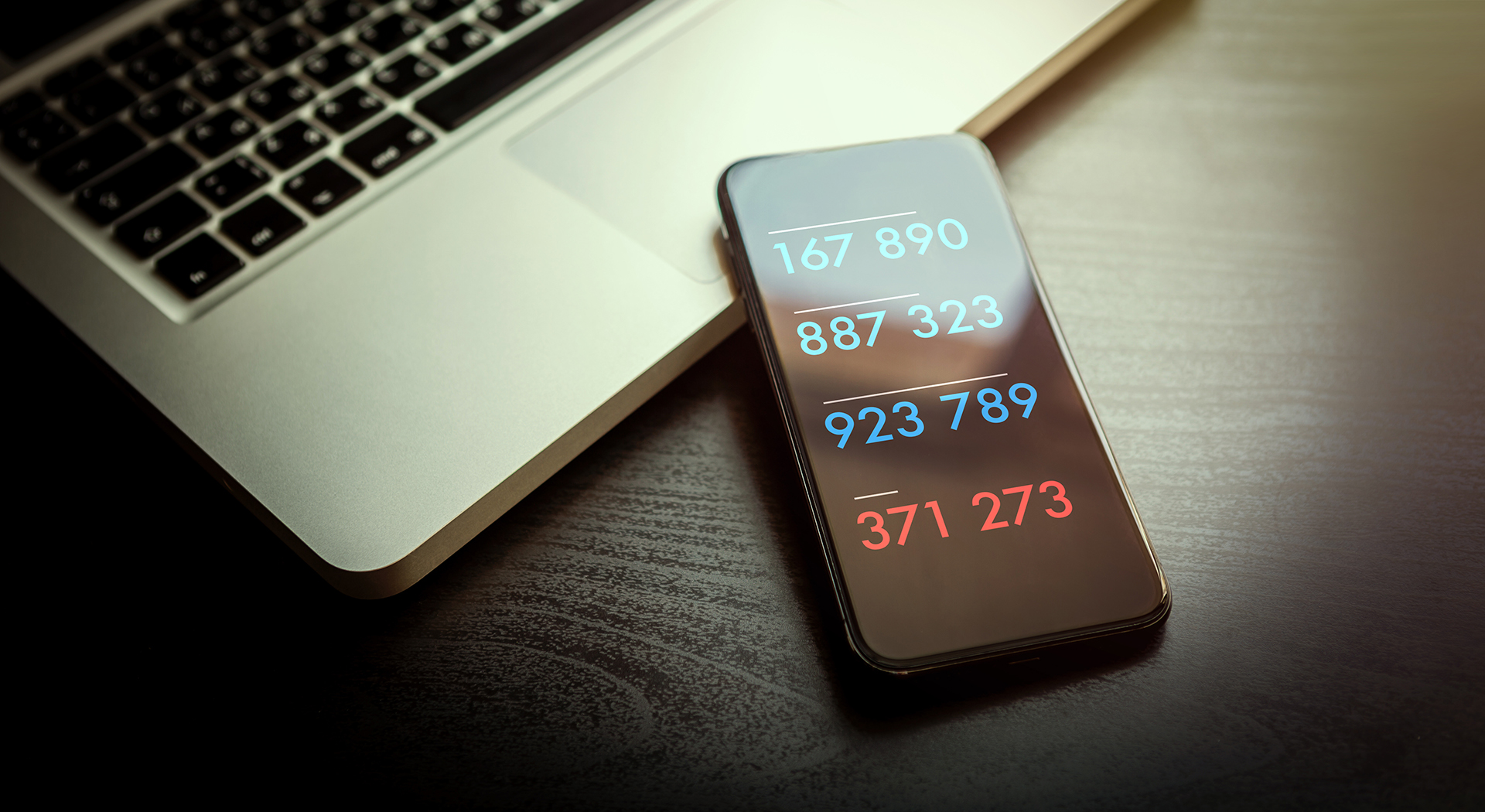 Let us start quickly!
Things to Keep in Mind as you Choose an MDM Solution
A strong MDM solution will benefit your company and your employees by minimizing rather than increasing their burden. It should be able to multitask and remain user-friendly at all times. You must consider the following factors before making any decision.
Analyze your requirements and needs as a business.
Compare and research a variety of MDM solutions to see if their features align with your company's persona.
Analyze your issues and think about how an MDM can help you solve them all.
Make a lot of discussions with your IT teams and management so that you can make informed decisions.
Take into account the cost-effectiveness as well. Look for an MDM that can help you save time, money, and effort.
Consider the MDM that can be customized based on your requirements.
Do not go for false marketing tactics. Rome was not built in a day! Select the MDM after going through their product training and supporting materials. Ask for a demo and use your reasoning rather than getting driven by unreasonable statements.
Now, let's discuss some important features that an MDM solution must have.
Important Features to Look for in an MDM
Easy Device Enrollment with Several Enrollment Options
Whenever you look for an MDM, pay attention to the types and varieties of enrollment it has to offer. It should be hassle-free and quick. The MDM should work well with most of the devices used by your resources. Look for MDMs that support Android Zero-Touch enrollment, email-based enrollment, G-suite-based enrollment, etc. The more options to enroll devices, the better it is!
You should look for MDM solutions that allow you to provision devices bulk over the air. Also, look for tailor-made solutions that can be easily shipped to your employees. This "no-employee-intervention" model works best with non-technical employees as they don't have to make any effort to enroll themselves. They can start using the devices the moment they receive them.
Security Features
Security is the base of whatever operates online. The remote workforce has increased the need to secure mobile devices more than ever. If your MDM solution cannot provide security to your devices or system against malware, ransomware, and scams then there is no point in investing in it.
A robust MDM offers more than the essential security features such as:
Blocking hardware keys in case of misuse
Factory Reset Protection
Data Loss Prevention
Supports Google Safety Nest Attestation
Marking lost devices
Theft Protection
Data Encryption
Remote VPN configuration
Intact Gatekeeper Settings
Corporate Data Protection
Data Backup and Recovery
Kiosk Lockdown Feature
Mobile phones, devices, tablets, and notepads come with a lot of apps by default. Sometimes, for businesses these default apps and features can result in wastage of time by resources. Employees may access unnecessary social media and gaming apps while at work.
Modern-day MDMs provide the feature of Kiosk Lockdown that replicates the functionality of digital kiosks. This feature ensures that all your work-related mobile devices are locked down in single-app or multi-app kiosk mode. The users cannot access the devices unnecessarily. This ensures strict security and business continuity.
So, when you research about opting for an MDM, make sure your MDM solution provides the kiosk lockdown feature. This should work for all your android, iOS, macOS, and Windows devices.
Application and Browser Management
The world today is full of distractions and an MDM with efficient application management features can help your business reap maximum benefits.
An MDM with MAM (Mobile Application Management) capacities can help your employees become productive and engaged in work. All the applications and websites that can distract your resources from work can be easily kept afar.
Content Management
Business-related content is equally important while running a business through a remote workforce. If sensitive corporate data falls into wrong hands, the chances of misuse are higher. Do not worry as most modern-day MDM solutions come with MCM capabilities. You can push, delete, or edit content over the air easily.
A good MDM enables content sharing in a secure environment, irrespective of format and file type. So, look for such a solution that offers MCM features too.
If your business involves a lot of content-related operations, make sure your MDM supports pertaining features to manage your digital content on mobile devices.
Location Tracking
One of the most interesting features that an MDM must have is granular location tracking policies. As a business, it is very very important to know where your devices are and how well they are functioning.
An effective MDM should be able to track the locations of devices, fetch the entire device route history, enforce GPS ON feature, should be able to monitor multiple devices simultaneously, track exact date, time, latitude, longitude, and whatnot!
Also, look for MDM with geofencing and near-accurate location tracking features. Geofence sends alerts in real-time in case of any location breach.
Remote Troubleshooting and Enough Product Training
An effective mobile device management software should be backed by an exceptional support team. Look for MDM software that is not only eager to serve you post payment, but is also eager to give you enough product training, demonstrations, and support whenever you require it. This feature is often overlooked while selecting any MDM. The features might be great but what if they don't work for your business.
An effective MDM should include these basic features:
Remote cast
Remote Control
Capture Screenshots
Screen Recordings
File Sync
Always keep this in mind that if an MDM can't provide enough support, there are chances that your team or employees might get stuck and this can negatively impact your overall operations too. A decent MDM should provide real-time support and assistance, even post-sales. The ticketing system should be simple and a proper product demo should be provided before your subscription.
Automation
An intuitive MDM solution should ease tasks by automating and scheduling redundant operations. With such an MDM, the need to keep a check on monotonous and repetitive IT tasks will be greatly reduced. This will lead to more productive teams and possibly will give way to an IT culture that's way more relaxed than what it is at present. In short, a good MDM should be capable enough to save manual IT effort.
Entire Overview of Mobility Through a Unified Console
Many MDM solutions today provide the IT admin with the capacity to handle everything from a unified console. This helps the administrators to have an overview of the managed devices, as to what is their battery status, where they are located, how well they are performing, whether they are up and running or not, whether they are on time or not. When you will get a complete overview of your mobile devices from a common control center, you will be able to make better and more informed decisions, which will eventually help your business to grow.
Closing Lines
Unfortunately, the MDM market is full of fake promises and impractical commitments.
An MDM solution is chosen with utmost care and research can bring laurels to your business. 
With access to only work-related apps and websites and proper monitoring, there's no way your productive hours can be wasted. The need of the hour is to take the reins in your hand, assess what would work best for your business and select the best MDM, according to your business requirements. After that, certainly, there'll be no looking back!