Tips for Preparing Your Car for Shipping to or from Texas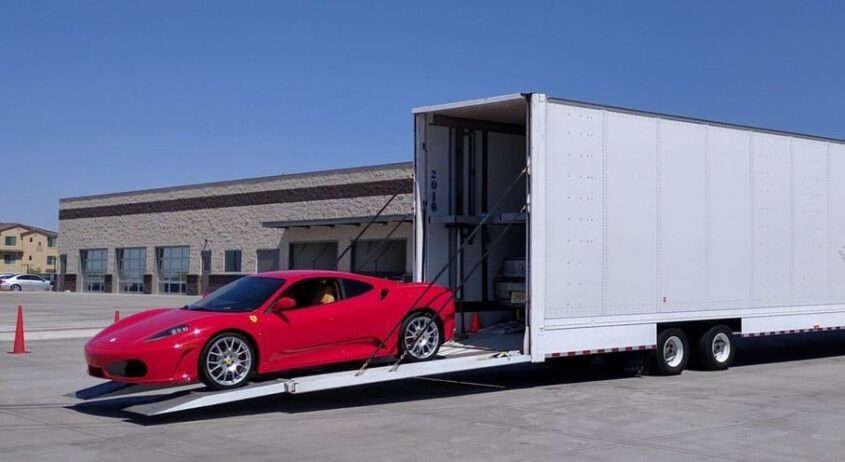 Reports have shown that Texas is one of the top destinations for relocation in the past 4 years. There are many reasons for this trend but that is not the focus here. Moving your family from one region of the nation to the other can be quite stressful. But there are companies that have been set up to help make relocation as seamless as possible.
Some people enjoy the adventure of a cross country road trip behind the moving truck with their belongings. However, a good number of people prefer the convenience of flying to their new location either ahead of their belongings or after they've been delivered. Read this article to find out the benefits of road trips for families.
A vehicle is one essential property that must be on ground in the family's new location. This brings us to the subject of auto transport for those relocating to or from Texas. In this article, we will share tips to help you prepare your vehicle for shipping and also factors to consider when choosing a shipping company. Note that these tips are not peculiar to Texas but are applicable globally.
Factors to Consider When Choosing an Auto Shipping Company
Find below some of the pertinent factors to consider before settling with any auto transport firm:-
Auto Transport Carrier Options
There are just 2 major options for auto transportation and each option has its pros and cons. These options are open and enclosed carrier transport. Open carrier options are cost effective and readily available. However, they do not protect the vehicles from the elements and road debris in transit.
Enclosed carriers on the other hand provide extra protection from road debris and the elements but bear in mind that they are more expensive and may not be readily available when you need them.
Shipping Timeline
Once you start looking for an auto transport service provider, you need to consider their shipping timelines. This will help you to plan accordingly so that you will not be pushed into using the expedited shipping service. Additionally, when you plan with shipping timelines, you will have time to compare offers and in turn get the best deal available.
Experience and Equipment
Ensure that the company you are considering has the right equipment and also the manpower to handle them. Additionally, check out the experience of the drivers and other staff that will handle your vehicle. It is by far safer working with a firm that has experienced staff than one with a high percentage of rookies.
License and Certifications
Every shipping company is required to be licensed by the local authority of the region from which they operate. Ensure that you check out the license and certificates of any service provider that you are considering. Note that the license and certificate are issued to only companies that have been vetted by the authorities.
This therefore means that in dealing with them, you are assured of a level of protection from illegalities. Furthermore, if by any chance you have issues with them, you can seek redress legally. Visit https://www.txdmv.gov/ for more information.
Preparing your Car for Shipping
The following are tips for preparing your vehicle for shipping:-
Clean the Car – Ensure that you clean out your car from the inside out. This is mainly to enable the transporter see where there are dents or scratches if any.
Clear out Personal Items -It is important to remove any personal item from the vehicle because of the possibility of it being tumbled all over in transit. Items such as electronics, charging cords and car seats have to be secured in such a way that it would not move around. However, some shippers insist on removing every moveable object completely.
Document the State of the Car Before Shipment – Almost every transporter will document the pre-shipment state of your automobile, and this includes photographs of the car. However, you also need to do the same so as to avoid any argument or issues upon delivery.
Empty out your Gas Tank – it is recommended that you empty out your gas tank and leave it at about ¼ full. This is because the fuel in the car adds to the overall weight of the car which will add to cost. The ¼ fuel that you leave in the tank is just for moving the car up the ramp and driving it to the destination or the nearest gas station.
Disable Features – Ensure that you disable features such as car alarms and toll tags. It wouldn't bode well for the journey if your car alarm goes off. Additionally, the car may have to pass through toll roads and toll tags that are not disabled will be automatically charged.
Conclusion
So far we have shared tips for people who are looking for car transportation in Texas but these tips are not peculiar to one region. Everything that we have shared here is helpful wherever you are in the country so bear them in mind for when the need arises.
One final word; always take out time for comparison shopping and ensure you start out on time. When you take enough time to check all the options available, you are sure to get a good deal as opposed to if you search in a hurry.