Breaking Into the Shipping Industry: Tips for Landing Your Dream Job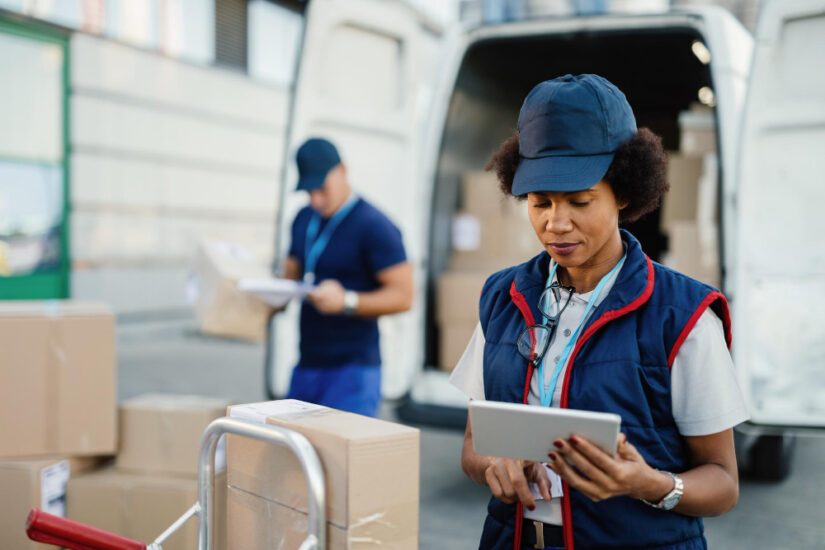 The shipping sector is a massive worldwide enterprise essential to tie the economies of the globe together. The industry is complicated and diversified, providing possibilities for a broad spectrum of workers with various backgrounds and skill sets. It can be challenging to break into the shipping sector, but with the right strategy, you can get the career of your dreams.
This post will discuss several strategies for entering the shipping sector and securing your ideal position.
Develop Industry-Specific Knowledge
When entering the shipping industry, there are many factors to consider because it is so large and complicated. Therefore, it's critical to comprehend the sector's organization, procedures, and difficulties.
By researching the shipping sector, you better understand the key companies, market trends, and regulatory environment. You can also attend trade exhibitions, conferences, and industry events to learn more about the industry and network with specialists.
Gain Relevant Experience
In the shipping sector, employers frequently seek out applicants with appropriate experience. Therefore, you can grasp the practical aspects of the sector and build the necessary abilities through gaining experience.
Taking up internships or entry-level jobs with shipping firms, freight forwarders, or logistical service providers is one way to get experience in shipping work. These positions can give you beneficial industry experience and support the development of your shipping jobs. You can use relevant experience from other fields to help you break into the shipping sector. For instance, you can get jobs in the shipping business if you have experience in sales, marketing, or finance.
Build Your Professional Network
Making your way in the shipping sector requires networking. You may learn about job openings and the business and develop your name, forming connections with individuals in the field.
You can expand your professional network within the shipping sector in several ways. For example, you can interact with industry professionals on social media sites like LinkedIn, go to industry events, and join organizations for professionals.
Develop Transferable Skills
Professionals with a wide range of abilities are needed in the shipping sector. In addition to developing transferable skills that may be used in various jobs and functions within the business, it's critical to understand the particular industry.
Communication, problem-solving, project management, and critical thinking are examples of transferable talents. These abilities can be acquired through various experiences, such as employment, volunteer work, and extracurricular pursuits.Employers in the shipping sector may find you more appealing if you have a wide range of transferrable talents.
Stay Up to Date with Industry Trends and Innovations
The shipping industry is continually changing as new inventions and technologies change how goods are transported throughout the globe. You can find new chances and maintain your competitiveness in the job market by keeping up with current trends and advances in your field.
Reading trade journals, attending trade exhibitions and conferences, and networking with industry people are all ways to remain current on industry trends. You can also enroll in classes or training sessions that concentrate on cutting-edge developments in shipping-related trends and technology.
Be Flexible and Open to Opportunities
Finding your ideal career might be difficult and take some time in the shipping sector. Being adaptable and receptive to potential opportunities is crucial.
Consider accepting temporary or contract positions that can give you helpful experience and industry exposure. Be willing to accept positions that might not be ideal for you but will help you advance in your shipping sector career.
Being adaptable to working in various places or regions is also crucial. Since the shipping sector is global, some regions could provide greater employment prospects. Your chances of landing your ideal career in the shipping sector can increase if you're prepared to move or work in several areas.
Tailor Your Resume and Cover Letter
Customizing your CV and cover letter for each position and firm you apply for while looking for work in the shipping sector is crucial. This might make you stand out from other applicants and show that you are interested in and qualified for the position.
Ensure your experience and talents are highlighted in your CV, and list any industry-specific training or certifications you have obtained. In your cover letter, you should discuss your reasons for being interested in the position and how your qualifications fit the bill.
Be Prepared for the Interview
If you are chosen for an interview, you must be organized and leave a positive first impression. Prepare responses to typical interview questions by researching the business and the position.
During the interview, show off your understanding of the shipping sector and your excitement for the position. Prepare to talk about your relevant experience and talents and to ask questions about the business and the position.
ConclusionIt can be challenging to break into the shipping sector, but with the right strategy, you can get the career of your dreams. To break into the shipping sector, acquiring information related to the field, getting appropriate experience, expanding your professional network, and keeping up with emerging technologies and trends are crucial.
You may improve your chances of landing your ideal shipping job by being adaptable, open to new options, and customizing your resume and cover letter. In addition, you can improve your chances of success and have a rewarding career in the shipping sector by following these instructions and being ready for interviews.