How Dermatologists Treat Acne?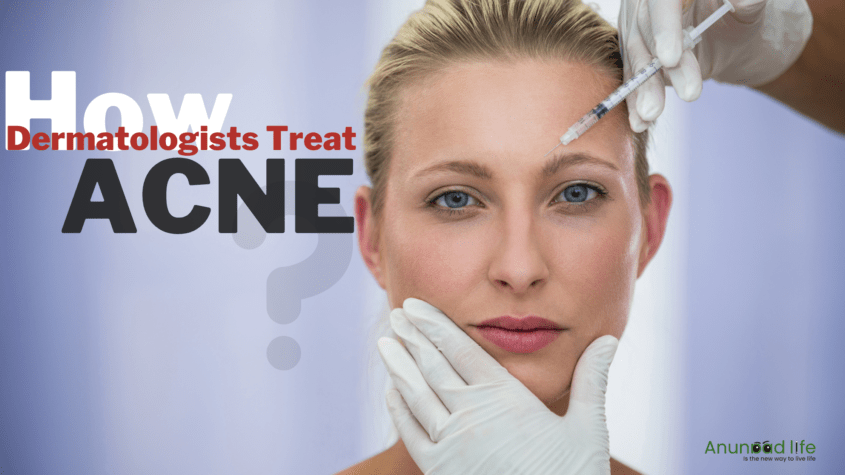 Acne happens from the plugging of hair follicles with dead skin cells and oil. Once diagnosed, it can be treated by a skilled dermatologist. Let's checkout how dermatologists treat acne?
Acne treatment formulations
The formulations below that we use often, possess high success rates in preventing acne from spreading and removing it from the skin surface:
Azelaic acid (for a limited duration only)
Isotretinoin (decreases sebum production)
Retinoid with a topical antibiotic
Benzoyl peroxide
Tetracycline
Other acne scar treatments
Micro-needling RF (MNRF)
Desmoderm uses MNRF (Intracel) by Jeisys that guarantees high success in acne removal.
Fractional MNRF is a minimally invasive method that employs an array of fine sterilized needles for creating microscopic wounds at different decided depths in your dermis without impacting your epidermis. The dermis is directly heated, causing new collagen production and consequent dermal thickening. Combining radio frequency and micro-needling methods provide better acne elimination.
Secret RF is a special MNRF for hemostasis and tissue coagulation helps in stimulating and remodeling collagen and treats typical symptoms of aging.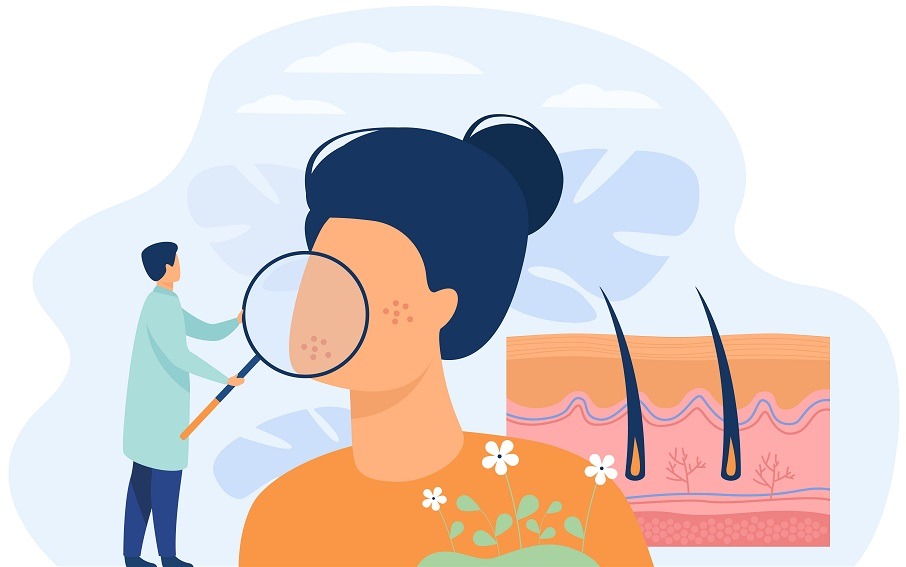 Also Read: Static hair: causes and home remedies
Fractional CO2 Laser Skin Resurfacing
It is an FDA-approved method to discard different skin layers in a fractionated way for skin rejuvenation. The skin around the impacted region is left untouched to enhance recovery. Both deep and superficial acne scars are cured successfully since the water on your skin surface readily absorbs the wavelength of the impulses created by the light from the laser gun. Sometimes we fractionate laser beams into columns with a laser gun for treating impacted sites by beams of varying sizes.
Erbium YAG Laser
This non-ablative fractional laser helps in stimulating your skin for developing collagen without prominently affecting the skin. As collagen rises, your skin appears tighter, younger, and more even. The laser is directed at your skin in small dots and to only a minor part of the skin. It needs minimal recovery duration. It can effectively treat acne. You can get an optimal acne treatment in Vasant Kunj, Delhi at Desmoderm from Dr. Ranjan Upadhyay, the best dermatologist in Vasant Kunj.
Chemical Peels
This is one of the most effective techniques to treat acne scars and promote the appearance of your facial skin. In this method, we apply a solution to your skin for regenerating it to make it look smoother, lighter, and acne-free. The outcome depends on the kind of peel opted for. Our dermatologist will carry out a detailed evaluation to determine the kind of peel best suitable in your case. Side effects are minimal as treatment is performed under fine supervision.
Dermaroller
It tricks your skin into a wound-healing procedure by creating multiple tiny punctures on your skin surface with the help of microscopic needles of our dermaroller and augmenting collagen production in the skin. All acne scars are readily eliminated through this method. The best part of this treatment is that it enables the maximum absorption of anti-wrinkle and anti-aging creams. This results in new collagen formation and lowered acne after a session. This process is, therefore, highly appropriate for individuals with acne scars.
Hope the given information regarding how dermatologists treat acne is improve your knowledge and awareness.